We are not alone
The near future: to prepare for alien arrival on Earth, citizens should attend this interactive workshop.
It's led by an astrobiologist who sees new life forms as an amazing adventure and a military specialist who sees an unspecified threat - how will you respond to the unknown?
6pm on 20, 21, 27 and 28 August 2016
Hen and Chickens Theatre (109 St Paul's Road, London, N1 2NA - 2 mins from Highbury & Islington Tube) where to find the venue
Book now: online at camdenfringe.com or cash tickets are available from 5.30pm at the box office
(You can also find us on the Stagedoor app.)
Reviews of previous productions:
"convincing, energetic and likeable" Fest
"wonderful storytelling" edfringe.com
"a lot of research went into this show and it shows....well-written, entertaining and sweet"Londonist
"a well-acted and articulate monologue…..marrying the wonders of cosmic physics with the domestic pain of heartbreak" Remote Goat
"infectiously enthusiastic geekiness....tremendous fun and a great way to learn things" Camden Voyeur
"Fun, goofy and always fascinating" Snipe London
Director Rachel Creeger is an experienced writer, director and production manager, who has directed over 40 pieces of work, from scratch performances to full productions on the West End Fringe and at the Edinburgh Festival. Recent work includes staged readings for DYSPLA, Player Playwrights and From Page to Stage, Hamlet Peckham as part of the Shakepeare Peckham project at the Bussey Building and Mancunian Rhapsody at the Edinburgh Fringe and in London.
Writer Kate Webster was longlisted for The Old Vic 12 scheme and shortlisted for the Euroscript Story competition in 2015. She is currently a finalist n the RED Women Theatre Awards, who staged a rehearsed reading of Gone at Greenwich Theatre in March 2016. Kate has written a number of Fringe plays, including The Universal, Helen and the space rocket and Laughter on the brain for the Camden Fringe. Upcoming work includes two site-specific plays for the MAZE festival with Sheer Drop Theatre and an audio drama, Devil's Rock, for Big Finish Productions' fantastic Dark Shadows series.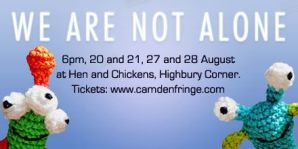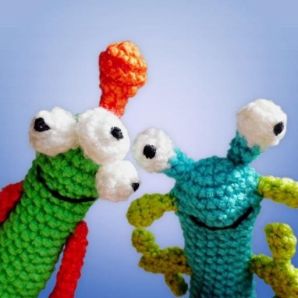 @g_ting I've been there and am still debating whether I date hide keys. Glad you're in. x - 6 hours ago
Clothes retailers - PLEASE have a filter for pockets! It gets really tedious staring at inscrutable model shots, zo… link - 6 hours ago
@marksandspencer Trying to use your website on an Android phone amd these trousers are inescapable! Every time I sc… link - 6 hours ago